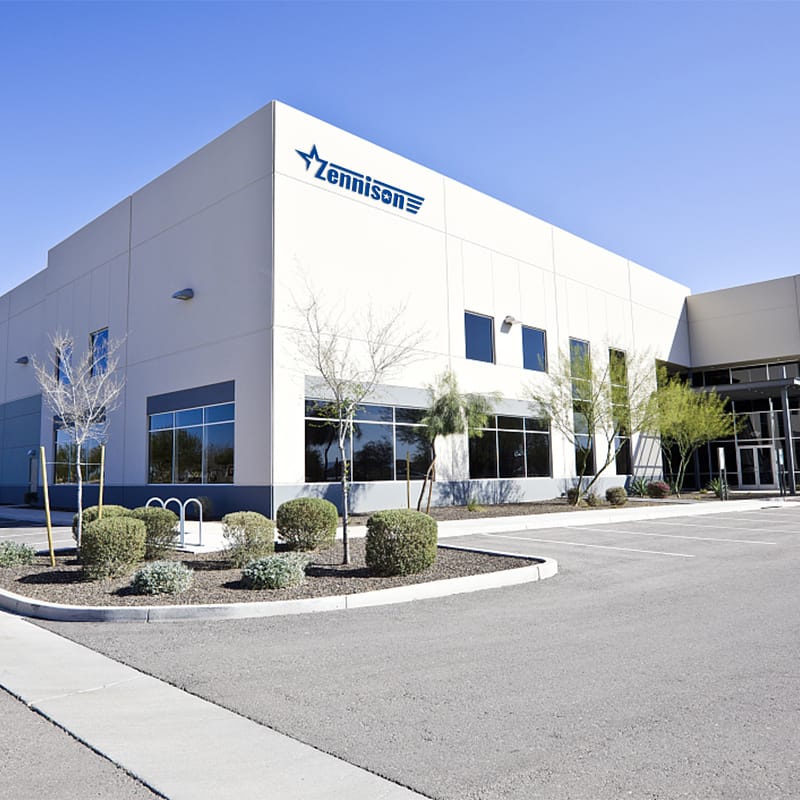 Founded in 1999, Zennison has emerged as a distinguished outdoor supplier with a robust military background, boasting over two decades of invaluable experience. Our commitment to excellence has solidified our position as a trusted provider of military-grade outdoor products, all while maintaining competitive pricing.
With a foundation rooted in the military sector, Zennison brings a unique perspective to the outdoor gear industry. Our products seamlessly blend cutting-edge technology with battle-tested durability, ensuring that customers receive top-tier performance without the premium price tag. We take pride in offering a comprehensive range of outdoor solutions, from tactical equipment to camping essentials, designed to meet the rigorous standards of military use.
Zennison's state-of-the-art facilities feature more than 50 modern production lines, staffed by a dedicated workforce exceeding 3000 skilled individuals. This extensive infrastructure allows us to maintain high production capacities while upholding the stringent quality standards that define our brand. Each product is a testament to our unwavering commitment to precision engineering and quality craftsmanship.
As a global leader in outdoor supplies, Zennison continues to push the boundaries of innovation. Our relentless pursuit of excellence has earned us the trust of customers worldwide, from military professionals to outdoor enthusiasts. With a focus on durability, functionality, and accessibility, Zennison remains at the forefront of delivering military-grade outdoor gear that exceeds expectations.
Camping Gear Wholesale
Wholesale Camping Equipment Supplier - Your One-Stop Solution
Elevate your inventory with top-quality wholesale camping gear from our extensive selection. We offer a diverse range of products for retailers, ensuring outdoor enthusiasts find everything they need. Explore unbeatable prices and elevate your business today!
As your dedicated supplier, we offer quality products in bulk, empowering retailers with a diverse range to meet customer demands. Elevate your inventory and boost sales today!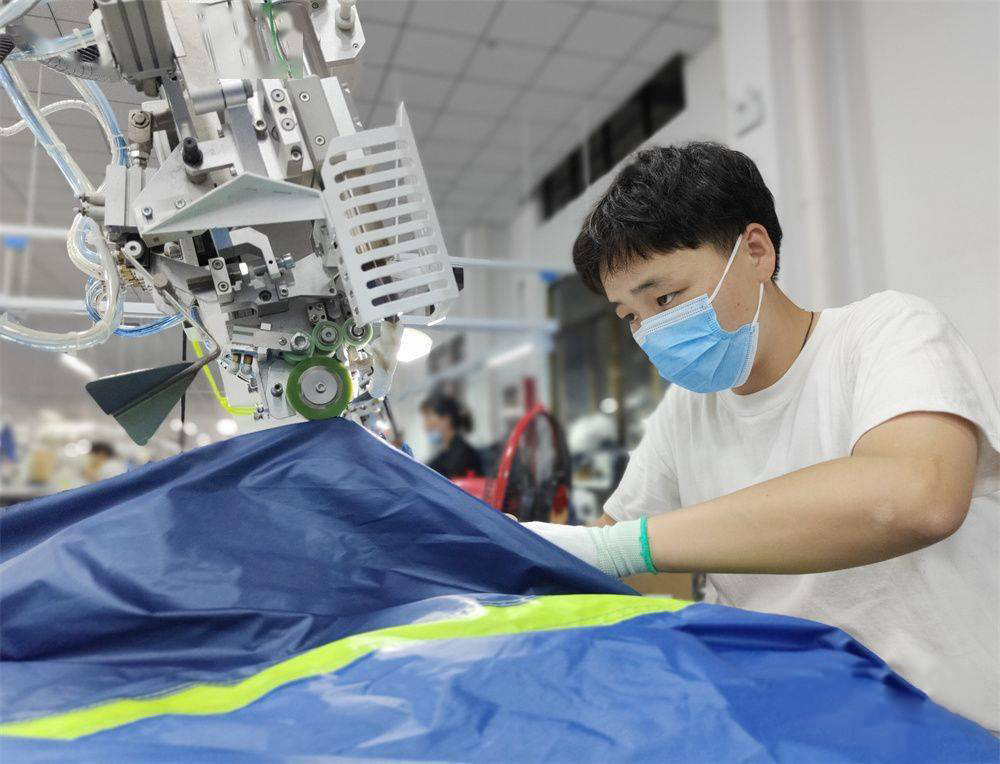 Zennison Expertise & Quality
Choosing Zennison for camping product wholesale guarantees access to over two decades of industry expertise. Our roots in military-grade equipment production set us apart, ensuring that every product in our camping range reflects the highest standards of durability and functionality. With a workforce exceeding 3000 individuals and more than 50 modern production lines, Zennison's commitment to quality is unwavering. The fusion of innovation and battle-tested reliability positions us as a leader in providing camping gear that stands up to the rigors of outdoor use. Opting for Zennison means opting for unmatched expertise and uncompromising quality in every product.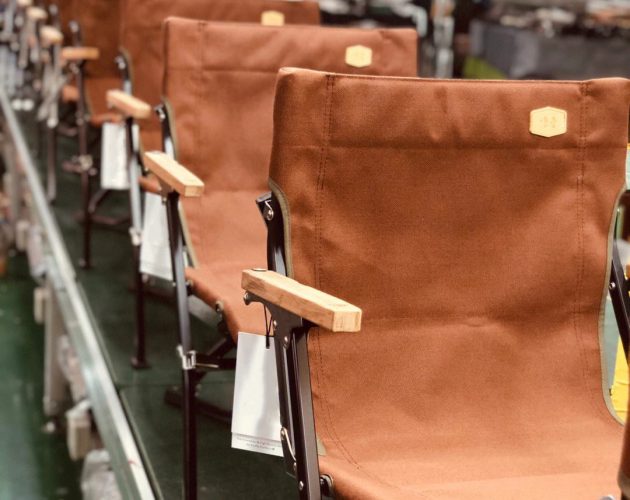 Diverse & Customizable Range
The comprehensive and customizable range offered by Zennison transforms the wholesale experience. From camping lanterns to sleeping bags, our catalog covers every aspect of the camping journey. Retailers benefit from a one-stop solution that caters to diverse customer needs, with the added advantage of customization options to align with specific preferences.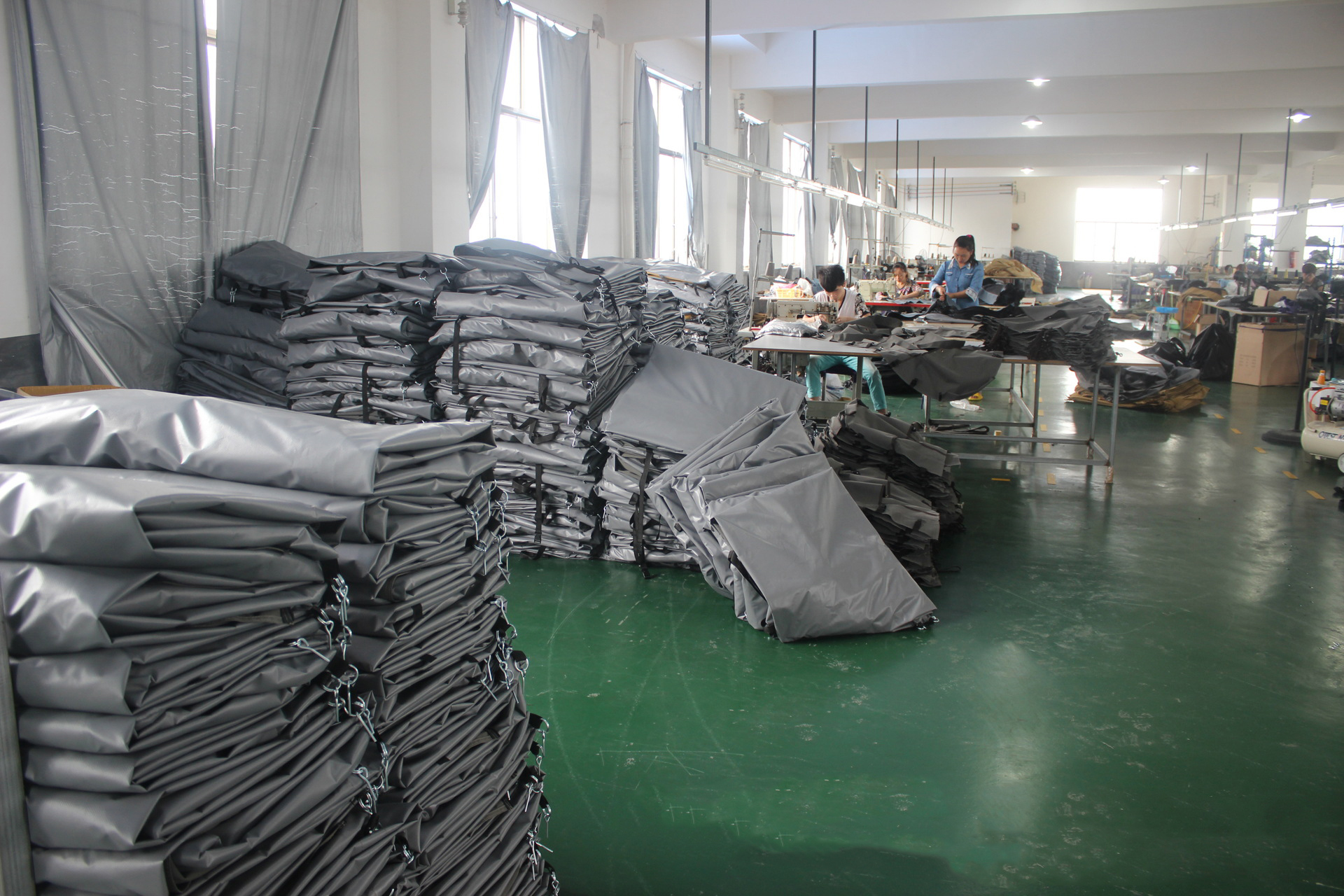 What sets Zennison apart is not only the quality of our products but also the efficiency of our supply chain. Streamlined communication, agile planning, and the integration of advanced technology contribute to lead time compression, ensuring swift order fulfillment. Our proactive approach to problem-solving and flexible manufacturing processes further enhance the reliability and efficiency of our wholesale services.
Elevate your outdoor retail offerings with Zennison, your premier supplier of comprehensive camping gear. Our factory boasts an extensive range, encompassing camping lanterns, sleeping pads, stoves, BBQ grills, and crucially, top-tier sleeping bags. Our products ensure an enhanced outdoor experience, backed by advantages such as low MOQs and military-grade quality. Partner with Zennison to provide your customers with unparalleled quality and a diverse selection for their outdoor enjoyment.
Bulk Manufacturing Process with Zennison
At Zennison, our commitment to excellence extends to the bulk manufacturing process, ensuring the seamless production of top-quality outdoor gear. We are your dedicated supplier of comprehensive camping solutions. Our factory excels in providing a diverse range, from camping lanterns, sleeping pads, stoves, and BBQ grills to indispensable sleeping bags. Enjoy a competitive edge with Zennison's low MOQs and military-grade quality, ensuring your customers experience the best in outdoor comfort and durability. Partner with us for a superior selection that caters to every adventure.
Step 1: Explore Our Products
Embark on a journey of quality and innovation with Zennison. Explore our extensive product range designed to elevate outdoor experiences. From cutting-edge camping lanterns to durable sleeping bags, each item reflects our commitment to excellence. Discover the Zennison difference as you peruse our catalog, where functionality meets unparalleled craftsmanship.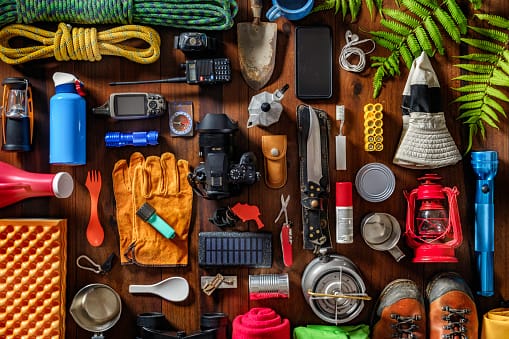 Step 2: Sampling (7-14 days)
Immerse yourself in the Zennison experience by sampling our products. Within 7-14 days, we ensure you receive tangible evidence of our superior craftsmanship and durability. Our efficient sampling process allows you to assess the quality firsthand, guaranteeing that you are confident in your selection before proceeding to the next steps.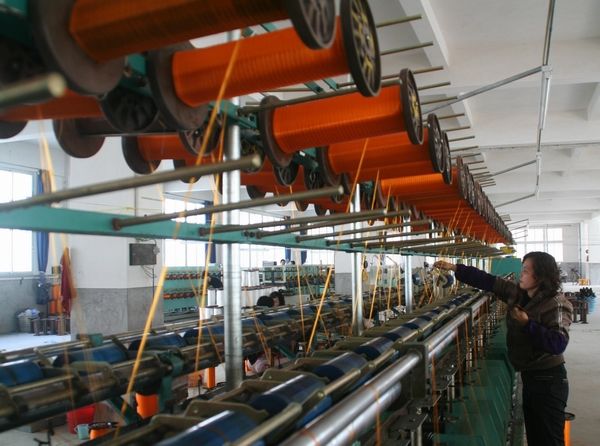 Step 3: Pay The Bill (within 1 day)
At Zennison, we prioritize a seamless transaction process. Complete your order swiftly by settling the bill within 1 day. Our user-friendly payment system is designed to facilitate a quick and efficient transition, ensuring that you can move forward with confidence. We support Paypal, TT, LC, and other mainstream transaction methods.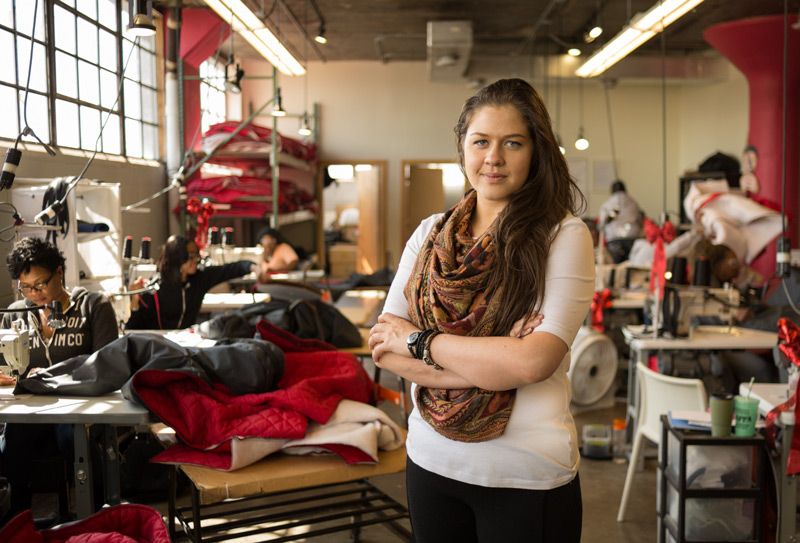 Step 4: Bulk Manufacturing (30-45 days)
Once you've experienced the excellence of our samples, initiate bulk manufacturing with Zennison. Our state-of-the-art facilities and skilled workforce ensure a 30-45 day turnaround, guaranteeing timely delivery of high-quality products that exceed expectations.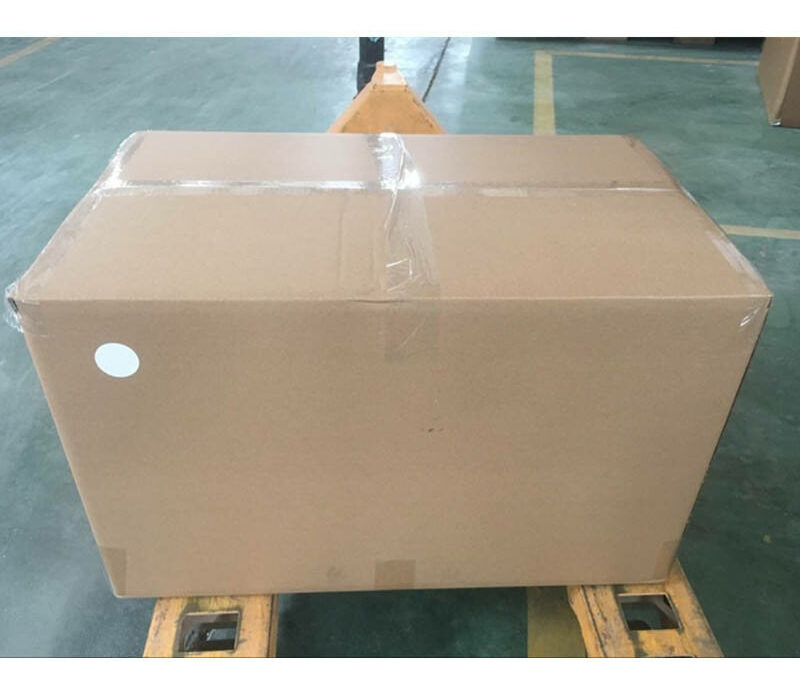 Step 5: Shipping (10-15 days)
As your trusted supplier, Zennison takes pride in our swift and secure shipping services. Expect your carefully crafted products to reach you within 10-15 days, securely packaged and ready to enhance your inventory. Count on Zennison for an end-to-end experience that combines efficiency, reliability, and satisfaction.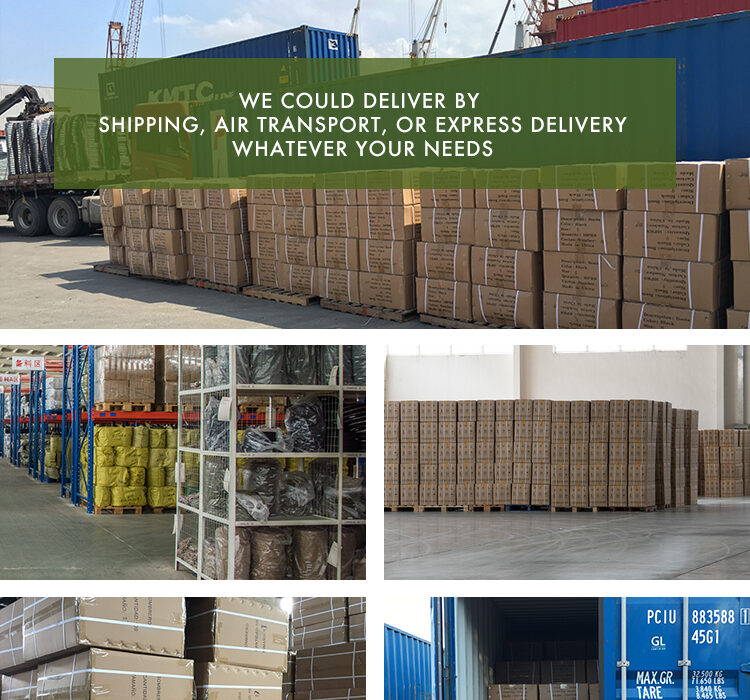 Want to know how to compress lead times?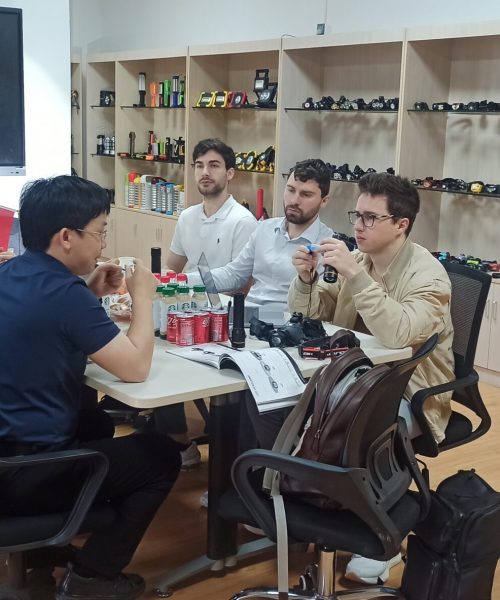 Please note that the final cost depends on the customized service you require, the specifications of the raw materials used, the relevant national laws, and the distance of transportation. Take the example of booking a tall container of products:
At Zennison, we understand that each customer has unique requirements. Hence, we provide a wide range of customization options to ensure our camping products perfectly align with your expectations.
Our customization process is straightforward and transparent. Our professional team will collaborate with you, discussing your requirements and providing a customized solution. Any additional fees will be clearly communicated before customization begins, ensuring you are fully aware of all costs.
Clear Wholesale Pricing: We offer clear and competitive wholesale pricing covering our comprehensive camping product range. Wholesale prices for each product and different quantities are explicitly listed, allowing you to easily budget and plan your inventory.

Wholesale Policies: Understand our wholesale policies, including minimum order quantities (MOQ) and discount policies. Committed to establishing long-term partnerships, we provide flexible wholesale solutions to meet your business needs.
Choosing Zennison not only guarantees outstanding product quality but also allows you to customize your camping products, ensuring they seamlessly align with your brand or business requirements. Our customization options and wholesale policies are designed to provide you with a seamless purchasing experience, enabling your success in the outdoor sports market.
Nanjing Zennison Outdoor is a professional company specializing in the design, development, and production of outdoor recreational products tailored for camping, shooting, hunting, fishing, and various outdoor activities. Our extensive range includes woobie hoodies, jackets, tactical plate carriers, body armor vests, helmets and plates, military backpacks, sleeping bags, uniforms, poncho liners, raincoats, mess tins, canteens, tents, and more.
Based in Nanjing city, our factory, with over 200 dedicated workers, including 30 experienced technicists with over a decade of expertise, ensures the highest quality in every product. We offer comprehensive OEM production services, allowing customization in materials, patterns, colors, styles, logos, and more. Additionally, our ODM production services cater to unique specifications.
Nanjing Zennison Outdoor operates with integrity, emphasizing a spirit of quality and mutual benefit. We welcome your visit to our factory, eager to establish long-term business relationships. Let's collaborate for a successful and mutually rewarding future in the realm of outdoor adventures
Follow the excitement! Join our vibrant community on social media for exclusive updates, behind-the-scenes glimpses, and the latest releases in outdoor gear. Connect with us and be part of the adventure.